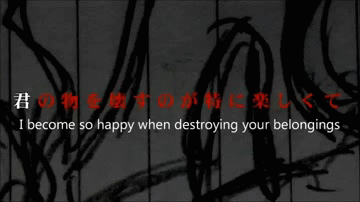 breaking things
Just a little interactive story thing based off of Kikuo's song "Breaking Things Into Pieces" - made with Bitsy HD.
Tips and Tricks:
Move your cursor to the little smiley face box on the bottom right corner of the screen to get more tips, instructions, and dialogue that's important to the story.
In rooms where there are doors, move your cursor to the door handle to progress.
In the last few rooms, to progress, move your cursor to the eye on the bottom left corner of the screen.
If you don't know where to go, try looking for arrows and stuff to help you out (for example, one of the rooms have an attic door you have to go through, there are arrows pointing to the door so you don't get lost)
Yeah, if you want to speedrun this, I guess you could avoid all the dialogue stuff and go straight to the final rooms without collecting anything but, like... what's the point in doing that so yeah. Read the frickin frackin dialogue.
Here's a video of the song I used as a reference:
Hope you just enjoy what I made

Comments
Log in with itch.io to leave a comment.
this is one of my favorite kikuo songs, i honestly didn't expect 2 find a game based on it!!! :0